Top 25 Leadership Blogs for Small Businesses
Leadership expert John C. Maxwell once said, "A leader is one who knows the way, goes the way, and shows the way." It doesn't matter what industry you're in or how large your organization is – good leadership is always a crucial aspect of running a successful business.
In fact, having strong leadership skills may even be more important for small business owners and managers, because they're often more hands-on, more visible, and more accessible to their employees than leaders in larger companies. In other words, it's extremely important for managers and executives in small organizations to lead by example for their employees.
If you're a leader or aspiring leader in a small business organization, we highly recommend checking out the below leadership blogs for the top resources, tools, stories, and advice columns to help you hone your leadership skills.
Are you Among the Chosen Few Leadership Bloggers for 2017 and Beyond? Great – Use the Badge to Show Off! – Simply right click and save the image below:
Dan McCarthy is an expert in leadership development who has been helping aspiring leaders reach their potential for more than 20 years. Dan's blog – Great Leadership – shares insights and stories via guest posts from influential leaders in a range of industries. The fact that Dan includes opinions from such a wide range of leadership experts makes for a very well-rounded view on leadership.
Where to Start: "How to Write a Great Individual Development Plan" – Dan has helped hundreds of leaders write IDPs, and this easy-to-follow guide compiles all of his top tips. It's also one of his all-time most popular posts.
---
Lolly Daskal's Lead from Within blog is a one-stop shop for the latest ideas and philosophies related to leadership development. Lolly herself is a leadership author, coach, consultant, and speaker, and has been recognized as a top thought leader in business. Lead from Within shares valuable lessons, habits, and skills that will help leaders and aspiring leaders become more successful along their path.
Where to Start: "The One Leadership Skill You Need to Succeed" – This insightful blog post breaks down what it really means to be a leader who listens.
---
Tanveer Naseer is an award-winning leadership coach, speaker, and writer with a passion for helping managers and executives develop practical leadership and team-building competencies. His leadership blog answers some of the most hard-hitting questions for small business leaders, and forces readers to take an honest look at how they can improve their leadership styles and processes.
Where to Start: "My Top 10 Leadership Insights for 2016" – Tanveer rounds up his best bits of leadership advice from the previous year.
---
Known throughout the business world for her ability to bring clarity to complex leadership issues, Susan Mazza is a motivational speaker, leadership coach, and the author of the Random Acts of Leadership blog. Susan founded her blog when she realized that committing an act of leadership could be as simple and straightforward as committing an act of kindness. She shares her no-nonsense approach to leadership through insightful blog posts and helpful tips.
Where to Start: "What is a Leader?" – A to-the-point blog post that highlights the core of what Random Acts of Leadership is all about.
---
Seapoint Center is a network of leadership experts dedicated to helping leaders grow and learn through the core values of transparency, collaboration, success, and stewardship. It was founded by Jesse Lyn Stoner, a business consultant, coach, former executive, and bestselling author. On the Seapoint Center blog, Jesse shares her tips and insights for navigating the often murky waters of successful leadership.
Where to Start: "A Definition of Leadership for These Pressing Times" – There's a reason that this thought-provoking piece has started so many conversations on the Seapoint Center blog – it's a must read for any small business leader.
---
The Linked 2 Leadership blog was founded with the goal of growing and developing leaders by providing some of the top leadership development tools and insights on the web. The blog shares content from a number of contributing authors, all of whom have been carefully vetted and selected from the Linked 2 Leadership LinkedIn group, which boasts more than 32,000 members. Executive Director of Linked 2 Leadership, Tom Schulte, hand selects each author based on their profile, experience and expertise.
Where to Start: "How to Become an Industry Leader" – Practical and replicable tips for achieving many leaders' ultimate goal.
---
Managed by the Grossman Group – a thought partner who specializes in strategic leadership and internal communication – the Leader Communicator blog focuses on the importance of meaningful leadership communication in today's business climate. The blog shares firsthand stories and insights from real-world business leaders to help challenge readers' perceptions and inspire growth.
Where to Start: "The Top 10 Principles for Communication in the 21st Century" – The leadership landscape is constantly evolving, and this blog post helps leaders stay connected and aware of what's working right now.
---
Lisa Petrilli is passionate about motivating and empowering aspiring leaders, and promoting real change and personal growth. On her blog, she praises the power and value of having a strong, clear vision in order to meet your leadership goals. Although the Visionary Leadership blog focuses on a number of leadership-oriented topics, Lisa's primary goal is to help her readers create and communicate clear, compelling, and inspiring visions to drive success.
Where to Start: "The Introvert's Guide to Success in Business and Leadership" – Lisa's personal story of transforming from a college graduate to holding responsibility for a $750 million business in just 10 short years.
---
The General Leadership Foundation facilitates active conversations between its members and America's most trusted leaders – namely past and present members of the US Military – to inspire positive change. The foundation's blog shares personal anecdotes, advice, and inspiration from a large number of authors. The site also hosts ongoing Twitter chats, a radio show, and podcasts, as well as three unique leadership programs.
Where to Start: "Are You a Resilient Leader?" – If there's anyone who knows a thing or two about resilient leadership, it's a blog authored by former military leaders.
---
Leading in Context isn't your standard leadership blog. Authored by Linda Fisher Thornton, the site's main focus is on the positive power of ethical leadership. In each blog post, Linda answers questions about what it means to be a "good" leader and why it's so important to lead by example when it comes to ethical business practices.
Where to Start: "16 Trends Shaping the Future of Ethical Leadership" – Not sure what it truly means to be an "ethical" leader? This blog post will help pave the way forward.
---
Randy Conley is the author of the Leading with Trust blog, as well as the Vice President of Client Services & Trust Practice Leader for The Ken Blanchard Companies. Randy has been named a Top 100 Thought Leader by Trust Across America, and is dedicated to sharing his passion for trustworthy leadership with managers and executives across the nation.
Where to Start: "Building Trust is a Skill and Here's How to Learn It" – This blog post takes a no-nonsense approach to building trust with your employees, and really hones in on what the Leading with Trust blog is about at its core.
---
Servant leadership – you've heard the term, but what does it really mean, and how do you apply it in the real world? The Modern Servant Leader blog offers easy-to-follow guides and tips for using servant leadership best practices to grow your business, inspire your employees, and create business success. It was founded by Benjamin Lichtenwalner, an author and advocate for servant leadership.
Where to Start: "Are You a Servant Leader?" – Take this insightful quiz to see where your leadership style lies on the servant leadership spectrum.
---
The Refresh Leadership blog provides fresh, innovative, discussion-worthy ideas about leading and succeeding in today's workplace. The content shared on the blog is both relevant and easy to consume, making it a go-to source for leaders and aspiring leaders from every industry. The blog is powered by Express Employment Professionals, an international staffing company based in the U.S., Canada, South Africa, and Australia.
Where to Start: "Retain Top Talent…Before It's Too Late" – Losing out on top talent is a major concern for any manager or team leader. Learn how to prevent this common problem through employee engagement.
---
The Truly Human Leadership blog was founded with the belief that everyone deserves the chance to return home from work each day feeling fulfilled by the work that they do. Bob Chapman – the founder and author of the Truly Human Leadership blog and Chairman & CEO of Barry-Wehmiller – is committed to inspiring and bringing out the best in people through communication, trust, celebration, respect, continuous improvement and responsible freedom.
Where to Start: "The Leadership Crisis" – This animated video dives into the heart of what Truly Human Leadership is striving to accomplish with their work.
---
Anne Perschel is a leadership guru who uses her skills to coach and consult with aspiring future leaders. Her business – Germane Coaching & Consulting – helps managers and executives meet the ever-changing demands of today's business environment, especially within the scope of "sticky human problems." The Germane Insights blog shares Anne's knowledge of leadership development through personal stories and valuable lessons for leaders.
Where to Start: "Let's Redefine Leadership in 2017" – It's a new year, so why not think about leadership in a new way? In this post, Anne explains why she defines leadership as "a catalyst for the evolution of humanity."
---
John Mattone is recognized as the world's top authority on Intelligent Leadership (LI), and is credited with identifying the "4 A's" – a set of four game-changing outcomes that leaders can leverage in their business and in life: Altruism, Affiliation, Achievement, and Abundance. His blog has been identified as a top leadership resource, and contains in-depth posts that outline strategies and ideas for leaders.
Where to Start: "Vulnerability: The Surprising Component of CEO Success" – John uses many of his blog posts (including this one) to challenge stereotypical ideas of what makes a "good" leader.
---
Takis Athanassiou is an e-Business and e-Learning consultant who empowers managers, executives, and business owners by sharing his best methods, ideas, and approaches for driving success. Takis shares tools, stories, and inspiration for leaders on his blog by using a specialized mindset based on leadership and strategy principles, personal growth directives, business proven practices and training activities.
Where to Start: "Leadership Is…" – A must-read for any aspiring leader, this blog post aims to define what it really means to be a leader in the modern business landscape.
---
Michael Nichols is an executive coach, keynote speaker, and author who helps leaders pursue intentional growth. His blog is continually updated with fresh, relevant, inspiring content that takes a thoughtful approach to leadership development. Michael offers a broad range of advice that any aspiring leader can use to their advantage.
Where to Start: "4 Things I Learned from Poor Leaders" – They say that mistakes often make for the best lessons. In this case, Michael uses somebody else's leadership mistakes to take away valuable insights for business leaders to use to their advantage.
---
William Powell – founder of The Leadership Advisor – knows about more than just leadership; he's an expert on the topic of human flourishing. William believes that businesses should spend just as much time – if not more time – focusing on people as they do on money, and is committed to "helping organizations figure out how they can make human flourishing profitable." The Leadership Advisor's unique approach to growth and development makes it a refreshing source for leadership-oriented content.
Where to Start: "Human Flourishing – The 21st Century Definition of Success" – Learn about Powell's forward-thinking definition of leadership and business success in this insightful blog post.
---
Suzi McAlpine is a leadership development specialist based in New Zealand whose passion and skill lies in empowering others to become better leaders. She shares her cornerstones of great leadership – self-awareness, listening, stillness, collaboration, authenticity, courage, compassion and self discipline – with others through coaching, consulting, speaking, and writing on the Leader's Digest blog.
Where to Start: "Are You Climbing the Right Mountain" – Both perceptive and personal, this blog post challenges leaders to reflect on what's really most important to them on a personal and professional level.
---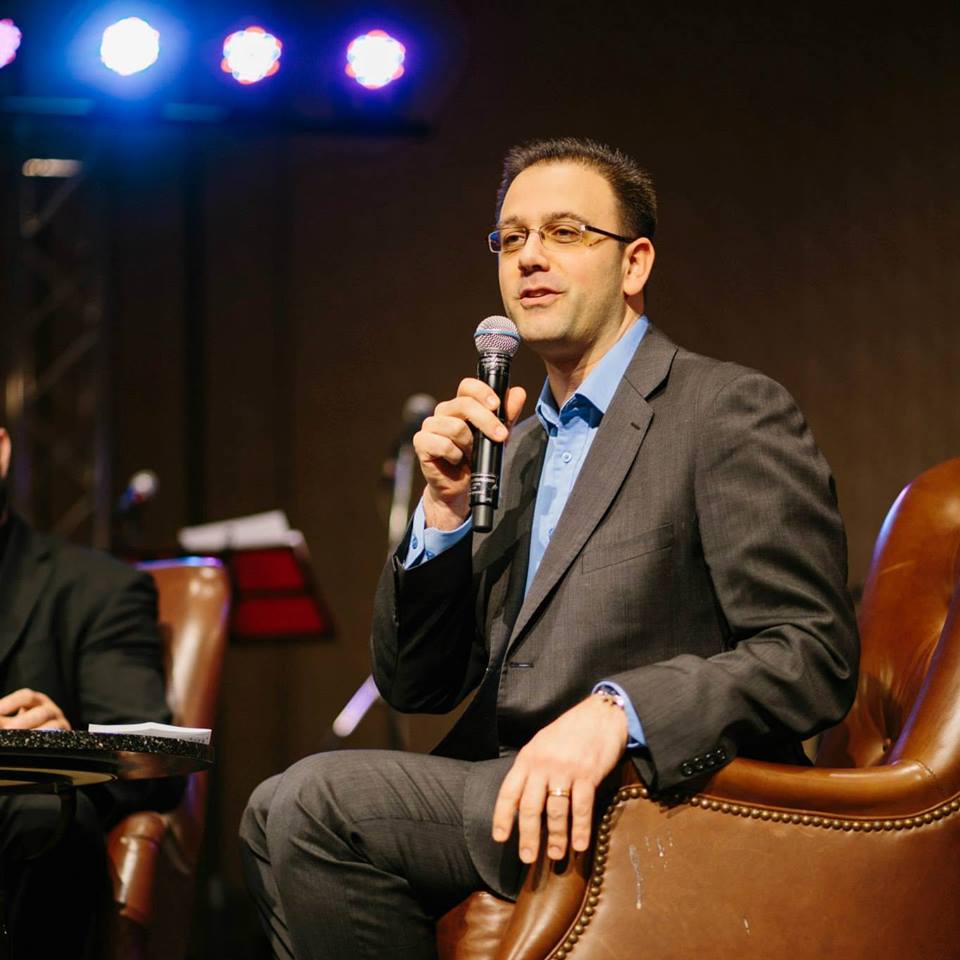 Having spent more than 20 years studying leadership development, author Jeff Lockert founded his Leadership Blog to share his findings and philosophies with aspiring leaders from around the world. Specifically, Jeff differentiates between a technique-based and a character-based approach to leadership, and his blog shares tips and ideas for becoming the type of leader that you want to be.
Where to Start: "Maximizing Your Leadership Endowments" – This guest post on Jeff's Leadership Blog speaks to the core of his philosophy on leadership development.
---
Elita Torres has more than 20 years of direct leadership and management experience, and uses her Lead Grow Develop blog to share key ideas and lessons that she has learned over the years. Her goal in publishing her blog is to help "at least one person dream their dreams, act on their dreams and inspire others to dream."
Where to Start: #5MinMotivation – This weekly series aims to share inspiring content that is quickly and easily consumed in just 5 minutes…because even the busiest leaders have 5 minutes in their day for a valuable learning opportunity.
---
As a former corporate executive, business owner and management consultant, John Agno has personally coached executives, business owners and mentored professional coaches for many years. Now, John also shares his leadership experience advice on his blog, Coaching Tip, which has been recognized as a top resource for leaders and aspiring leaders.
Where to Start: "Picking the Right Coach" – Thinking of hiring a coach to help you take your leadership abilities to the next level? Read this before you get started.
---
Jennifer V. Miller has always had a knack for so-called "people equations" – the process of understanding people and their interactions in the workplace. She uses this skill to help aspiring leaders learn to master the "people equation" too, in turn helping them learn to lead themselves and others towards career success.
Where to Start: "New Leadership Role? Start Strong with These 6 Key Actions" – One of Jennifer's most all-time popular posts, this is a must-read for anyone who has found themselves in a new leadership position.
---
Julie Winkle Giulioni has spent the past 25 years helping business leaders improve their performance through creative learning and training processes. She believes that everyone is in a "people business" no matter what business they're in, and uses her blog as a tool to facilitate the learning, development and growth leaders need to achieve extraordinary results in their respective businesses.
Where to Start: "Redefine Results by Redefining Career Development" – Gone are the days of the reliable, traditional "career ladder." In this blog post, Julie offers a new way to interpret career development and growth.
---
THANK YOU to all of the thought leaders who share knowledge with the world!